Categorizing your transactions will give you a much better insight in your income and expenses. Categorizing will take some time to setup initially, but will help you to automate this a much as possible.
Community rules
After importing new transactions in Spendle a summary screen appears as displayed below. By checking the "apply matching community rules" Spendle can assign a category and relation for you automatically based rules shared by others and approved for use. If you want to setup your administration yourself, you can uncheck this feature and create your rules for categorizing.
Categorize manually
Uncategorized transaction can be manually assigned as illustrated below.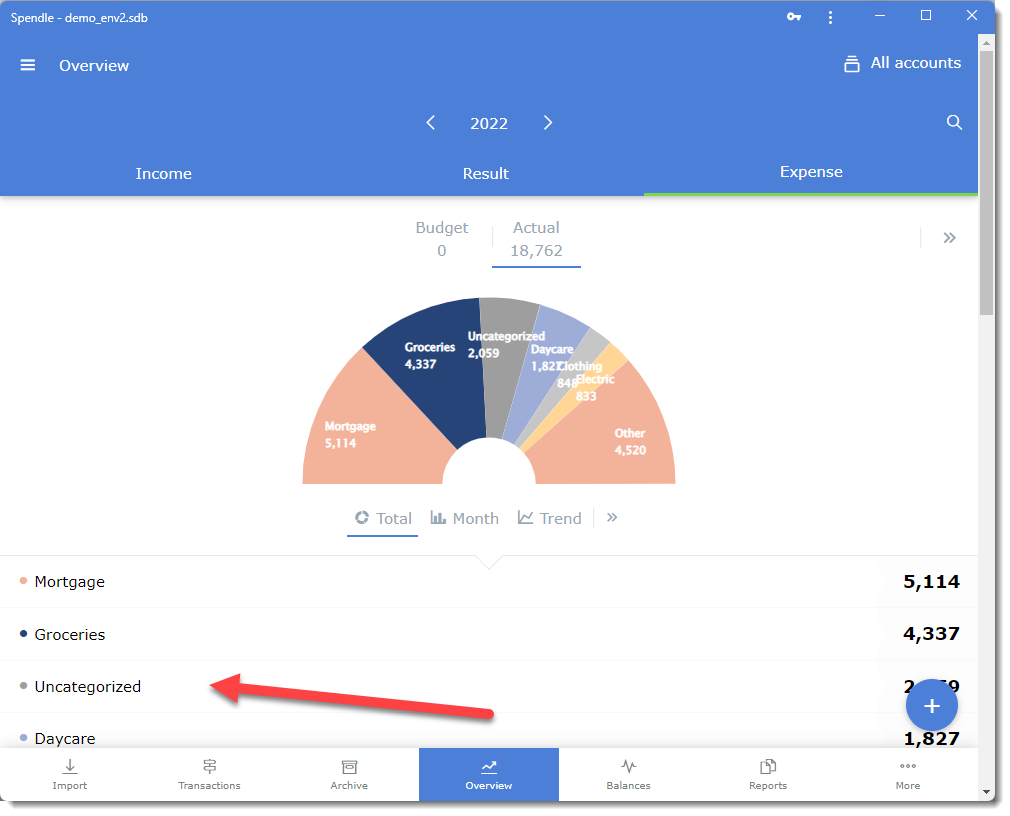 Create a rule
You can assign categories and relations automatically via action rules. Action rules are executed when new transactions are imported.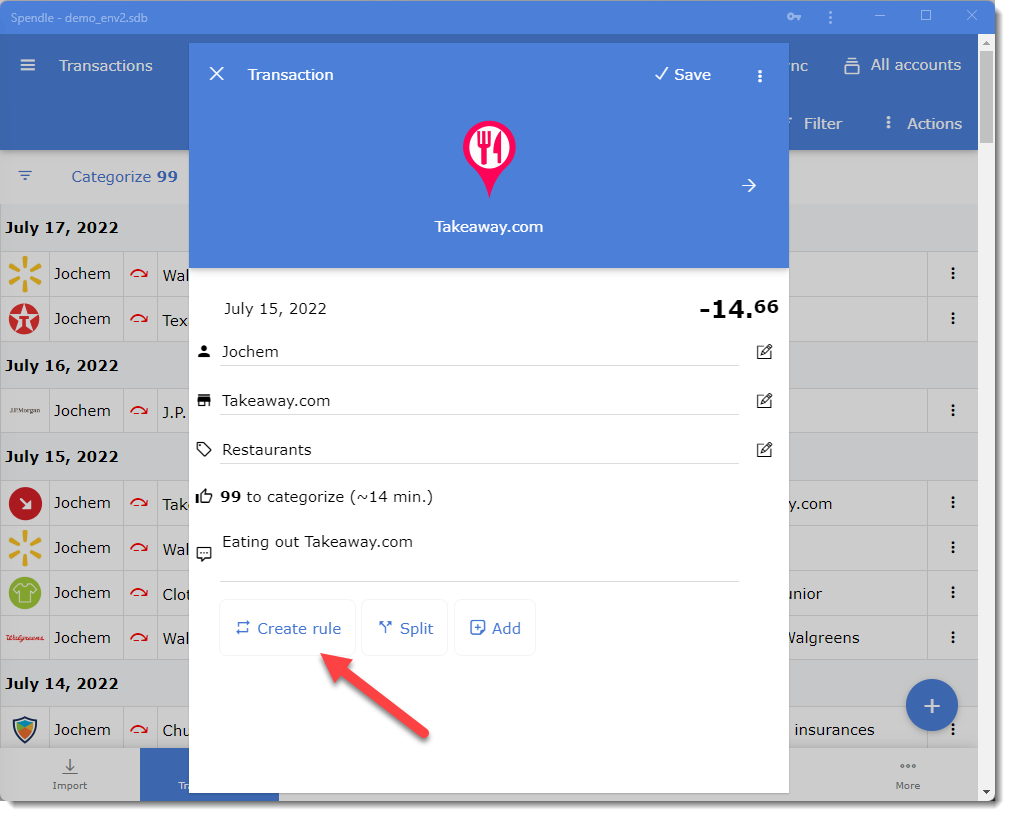 Via the tab "matches" you can see which transactions will be updated by the rule.
All rules can be viewed and updated via menu more → rules.
Split transactions
You can (automatically) split a transaction into multiple categories via the split button on the transaction details or rule details.