Install Spendle on your computer, iPhone or Android device as described here:
Visit www.spendle.com/pwa and install Spendle as webapp. See more information below.
Install the app via de Google Play Store (Android) or the App Store (iPhone)
Install Spendle as webapp (PWA)
Spendle is developed as a Progressive Web App. A progressive web app (PWA) is a website that looks and behaves like a mobile app. This new technique is best supported on Google Chrome, Microsoft Edge, Samsung Internet browser and Mobile Safari. The installation procedure is illustrated below.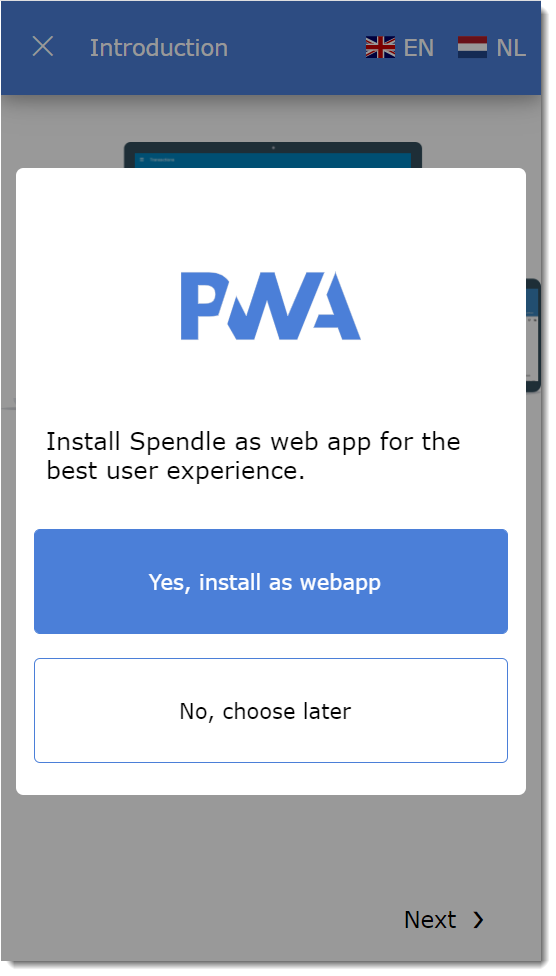 If you are using a browser without PWA support (like firefox), you can just use Spendle in your browser. Spendle does not work on older browsers like Microsoft Internet Explorer.